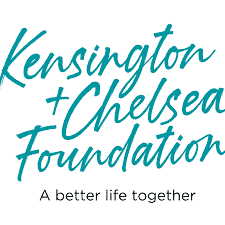 We invite KCWC members to support a borough wide charity drive by the Kensington and Chelsea Foundation. The Christmas Collective is a collaboration of frontline charities and individuals coming together to ensure our neighbours have full tummies and warm hearts over the holidays. Residents in need will be provided with a Christmas box containing a festive meal, dessert, Christmas crackers, decorations and gifts along with an invitation to join Covid safe in person and virtual activities.
Donate money: 20gbp funds a Christmas box for a vulnerable or elderly single resident / 40gbp for a family
https://uk.virginmoneygiving.com/charity-web/charity/displayCharityCampaignPage.action?campaignId=14720&charityId=1018629
Donate new toys for families, jigsaw puzzles, board games, books:
Send to Amelia: SMART, 15 Gertrude St, Chelsea, London SW10 0JN, or contact team@thekandcfoundation.com for possible collection.
Volunteer your time to help prepare the boxes? Register interest here: https://docs.google.com/forms/d/e/1FAIpQLSct5_m4jFvisfc7PlseLlUX-DMT-ByGuHjFDAqdj2mh470QXA/viewform?usp=sf_link
For additional information please contact Charlotte K and C Foundation 020 7229 5499 or vp@kcwc.org.uk
You might also be interested in...
Visit our YouTube Channel
To those of you who could not join us live for our General Meetings/Speaker Series or would like to revisit our presentations, please find the link below to our KCWC YouTube Channel and catch up on our exciting speakers at your convenience.
CLICK HERE to access our videos on YouTube.
If you are not a member, it's quick and easy to join us. Just complete our online membership registration form to enjoy a range of benefits.