In Memoriam – HRH Prince Philip, the Duke of Edinburgh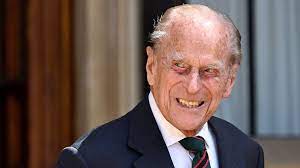 KCWC joins the United Kingdom, and indeed the world, in mourning the passing today of HRH Prince Philip, the Duke of Edinburgh.
A few months shy of his centenary, Prince Philip was born a prince of Greece and Denmark at the villa Mon Repos on Corfu. Indeed with both parents of royal ancestry, historians have often commented he was more royal in lineage than HM Queen Elizabeth.
The longest serving consort in British royal history, HRH Prince Philip enjoyed an honourable military career before taking on his duties to the Crown. A leader by nature and character, he nonetheless spent over seven decades following a respectful few steps behind his beloved wife. Throughout a long and distinguished life, the Duke of Edinburgh pursued many interests in wildlife preservation, science, spiritualism, land management as Ranger of Windsor Great Park, and sports as an award winning carriage driver and polo enthusiast.
Not least among his many accomplishments was as the father of four children, grandfather and great grandfather. Noted by HM the Queen as very simply "my Strength and Stay", no one will feel his loss more than she, today and going forth.
KCWC hopes to celebrate the remarkable legacy of HRH the Duke of Edinburgh at our June 3 Speaker Series General Meeting.
If you are not a member, it's quick and easy to join us. Just complete our online membership registration form to enjoy a range of benefits.