Presidential Spring Message – On Little Cat Feet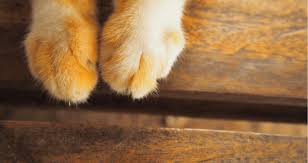 The one-year anniversary of the first UK lockdown brought anniversaries to my mind. Usually these have a happy reference. Typically, we remember a wedding or another memorable date we wish to celebrate. But sadly, anniversaries can also evoke a sorrowful time. Fortunately, the mere ability to recall means we have likely survived whatever grief or loss was brought to bear. Such was the reality of the lockdown moment of silence March 23rd. A time to reflect on the interruption to our lives this dreadful year has been.
Covid arrived a bit like fog, in the words of Carl Sandburg, on "little cat feet". It crept upon us hovering on haunches before we truly appreciated the unbelievable disruption we would all experience. Whether we lost someone we loved, witnessed their illness and recovery, or just are grieving for the evaporation of our daily routines, we have all had to dig deep.
It isn't easy to tap reserves. To find fuel when we think we just can't rouse another store of internal resources is challenging. I imagine we have all confronted this drought of resolve. I confess I have. To be sure, returning to the helm of KCWC in a year when we could not socialise was definitely not what I envisioned on agreeing to the Presidency. But, like many unforeseen circumstances, the year has been enlightening. I have had to source strengths I didn't know I had, while simultaneously finding motivation at moments when I just could not see a way forward. I am grateful to our team who helped me through the blues – my Picasso periods, I joked. But above all, it has been the emails I have regularly received from our members who have really been a gift in helping boost my morale.
Even years ago when I was first KCWC President, I was continually amazed by the incredible competence, creativity, and dedication of our members. They found their way to our club from all manner of countries, cultures, and careers. At whatever stage in their lives, our women are dynamic and curious. They convene to learn and share. Even in lockdown, I have been often buoyed by the ingenuity of our members to chart a course through the loneliness and isolation this year has brought. Many of you have shepherded children through in home schooling and/or juggled broadband width with spouses working from home. And, all while running your own busy professional and personal lives. I remain in awe. Through these challenges, some have also generously supported our efforts to keep KCWC relevant and a resource. And, again incredibly finding time to think of others, you have written to thank me, the Board and ALs for our volunteerism.
If the confluence of Covid, lockdown and anniversaries has made us all more alert to simple pleasures, then this year has actually given us a gift rather than delivered a loss. To then recognize the benefit of communicating support to others, well that is really the motherlode. In fact, this year has proven the mission statement of KCWC in illustrating our ability to share experiences with each other and grow through the process. For sure, I would have wished we might have come to that same destination without having to endure the privations of being shut-ins. But I am grateful, nonetheless, to have been club President when I could truly experience the beneficial purpose of all our efforts: to meet on a deeper level than through the mere superficiality of a caffeine high passing at a General Meeting. Through every Zoom event – or indeed socially distanced podium speech this year – I have felt closer to many of you than I would have thought possible. It is no cliché, in fact, that absence makes the heart grow fonder. Thank you all for making this year one of the most potently powerful in our club's long history of connecting across continents. Now we have connected across Covid.
As for anniversaries, well the photo at the close of this message is yours truly at the age of 4. I am coming up to an anniversary of my own – a birthday. Did I ever imagine, in the ancient days this image captured of my run as a child model ( yes, regrettably, I peaked early!), that I would be penning a Presidential message to such a fabulous assortment of women in a city I love? No. But again, life is full of detours, diversions, and those little cat feet creeping up to deliver surprises we never anticipated. As we enter this season of Spring, with all its expectation of beginnings, I hope we all can anticipate exciting new chapters. Even as we remember the anniversaries, happy and sad, that came before these fresh episodes, we have no future without a back story. Happily, KCWC has been a part of that history for all of us. I look forward to our working together to continue to make it a part of the next adventures life brings our way.
Mary Narvell / President KCWC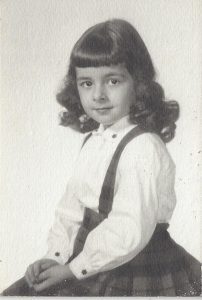 If you are not a member, it's quick and easy to join us. Just complete our online membership registration form to enjoy a range of benefits.