President's February / March Message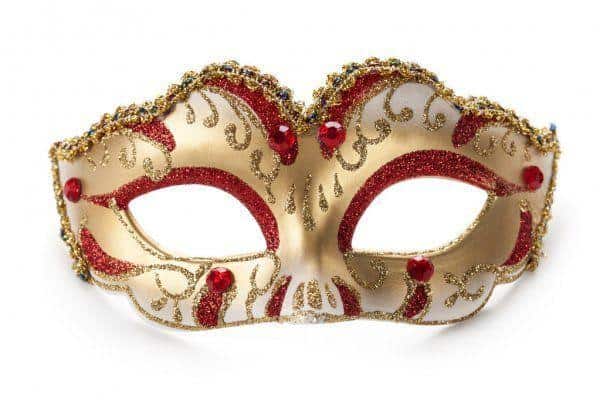 With Carnival, I began to think about masks. I only wish that we could still associate them with the glamorous Venetian variety that stirs a frisson of mystery. But sadly, due to the pandemic, we are growing accustomed to a new mask. This version forces us, even in rare lockdown encounters, to assess each other without the benefit of a facial expression, now covered. No, it is down to the eyes. I wondered are they helping us view into souls as Shakespeare had us believe?
The Covid mask directs our attention like a laser beam to "the lamps of the body" as Scriptures identify the eyes. I am still an entry level student in eye interpretation as I try to gain a basic level of fluency and translation skills. Without the immediate clues of the smile or frown, the set of a determined jaw or a quivering chin, it is an acquired skill to gauge a person's demeanor. But wouldn't it be wonderful were we to emerge from Covid masking with a new language better suited to improve our understanding of others? An evolved intuition that helps us identify those who seek connections and need support. Human relationships are nurtured by far more than a cursory glance. We are learning that life is not lived socially distanced. We are lamenting that separation and masks are only erecting more barriers to our mutual understanding. If we could learn to read the eyes of others we encounter as we do a dictionary, a tool for definition, how much better could life be?
I believe that KCWC, in its mission statement to engender friendship through shared experiences, still has a pivotal role to play even in a socially distanced pandemic. I know that many of you are frustrated by the lack of physical connection we can now enjoy. But I urge you to consider that perhaps a different possibility for understanding each other is a fortunate lesson of this difficult time of isolation. On my many walks, I am beginning to recognise loneliness, despair and need in passers-by even in brief masked encounters. My tender heart is more rapidly deciphering the clues I read in others who, like myself, are struggling with how life turned so quickly from science fiction into fact. We feel outside ourselves in some limbo where all the usual signposts need translation. But lock into someone's eyes, and it is impossible to avoid connection. We have the opportunity while wearing masks to oddly unmask each other, to penetrate to the true persona our eyes reveal.
Please take this time to reach out to your KCWC friends. Invite them – along with your other friends as guests – to join you in one of our many Zoom lectures all designed to keep you happily busy. In February alone the calendar is filled with celebrations of the Chinese New Year, virtual tours, Art History lectures to transport you to Madrid, and so much more. Our Language Conversation and Book Groups continue uninterrupted. Yoga keeps your body healthy and balanced while Foodies is making sure what we consume helps us remain fortified for the unique challenges we now face. And, of course, after enjoying Dr. Tristram Hunt of the V and A for our February Speaker Series GM, we convene on Thursday 4 March to hear Helen Brocklebank, CEO of Walpole address us about British Luxury brands.
As for masks, should we ever return to the pre-pandemic luxury of viewing a face mask free, I hope we keep the perceptive tools we are having to cultivate now. Even when we no longer need to look into people's eyes as the sole indicator of their mood, our relationships would be much enhanced if we strive to unmask the inner spirit of others. In sight there is insight. Shakespeare was right after all.
Mary Narvell / President KCWC
If you are not a member, it's quick and easy to join us. Just complete our online membership registration form to enjoy a range of benefits.